Risk Control Technologies
strives to measure and quantify results with all of our clients. To illustrate the benefits your organization can achieve using RC Inspection, we have worked with several of our key clients to compile real-life case studies, accessible through our case study library.
These case studies provide an overview of the quantitative and qualitative benefits of RC Inspection by taking a before and after look at a company's loss control operations.
Fill in the form below to access a Personal Lines case study with Shelter Insurance and a Workers' Compensation case study with Society Insurance
As our business continues to evolve we have the flexibility to make changes very quickly without having to involve developers.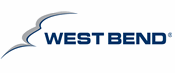 The system is extremely intuitive and easy to use, and the Risk Control Technologies team is very helpful and fast to respond to our needs.
When we first looked at Risk Control Technologies, the field productivity benefits were only the tip of the iceberg…